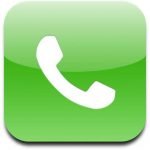 Are you moved by the spate of sexual violence on campuses and in communities? Or you are searching for quality information on the subject of sexual assault? Where Is Your Line is out to serve you in these areas and other related matters? We hold it a responsibility to respond to your queries on sexual violence and its impacts on all genders. Reach out to us today. We'd be glad to be of help where applicable.
Perhaps you need to make further inquiries about our operation, our vision, and commitment, here is a link to the About Us page of the company. We are hopeful you'll find more details of what you are looking for on what we do and what we stand for.
Alternatively, you can promptly drop us a line on the comment box to air your views on the subject of sexual assault. Talk to us on how government and non-governmental organization can rise up to the occasion to fight against and win the battle against sexual violence in our schools, workplaces, in conflict and in the global community.
Our priority is information dissemination on sexual violence and we hope you'd find that in our publications with relevant data and statistics. We are aware that the subject matter receives less attention in the society and we hope to fill in that gap with the quality of articles you'd find on this website.
You can also interact with others about what we do through other social channels where we are mentioned. You can share in what we do through these mediums and also join forces in circulating information on the subject.
Our doors are open to contributions and suggestions on how to make Where Is Your Line better.